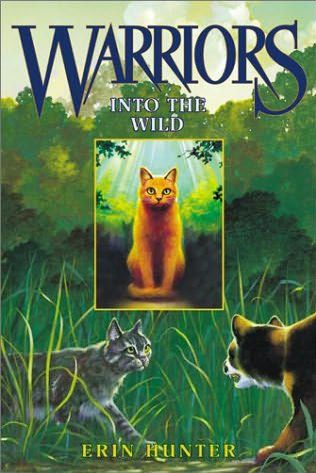 Title: Warriors Book 1: Into the Wild

Author: Erin Hunter


http://www.fantasticfiction.co.uk/h/erin-hunter/into-wild.htm


Warriors is a fun book because you never know what's going to happen next. It's like a guessing game. Anyway, this book starts with a house cat how ventured into the wild. He became a clan cat. Oh, you don't now what a clan cat is do you? There are four clans, and a half clan: Thunderclan, Windclan, Riverclan, Shadowclan, and Starclan. Starclan is where cats go when they die. Rusty, (that's the house cat), is a part of Thunderclan and is called Firepaw. Since he lives with Thunderclan now, he has lots of troubles. Read the book to find out his troubles.

I really like this book because I like the characters and their names. My favorite character is Rusty and after he joined Thunderclan his name turned to Firepaw. I like the beginning of the book because it's cool learning about the forest and seeing how Rusty gets to be part of Thunderclan.